Santiago Carbo Valverde, PhD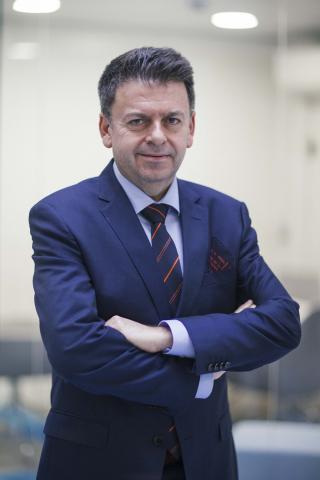 Santiago Carbo Valverde, PhD
Santiago Carbo Valverde is a Professor of Economics at the University of Granada (Spain).
Santiago is the Head of Financial Studies of the Spanish Savings Bank Foundation (Funcas) and Executive Director of the Observatory of Financial Digitalization of Funcas, the main observatory in the field in Spain. He is a member of the European Shadow Regulatory Committee. He is currently a consultant of the World Bank. He has been or continues to be lead researcher and consultant for public institutions such as the European Central Bank, the European Commission, the Spanish Ministry of Science and Innovation, the Spanish Ministry of Labor, Institute of European Finance, and for private institutions such as banks. He was also a banking and finance consultant at the Federal Reserve Bank of Chicago. Formerly he was a Professor of Economics and Finance at CUNEF Business School (Spain) and the Bangor Business School (United Kingdom). 
Santiago's field of expertise includes financial intermediaries and markets including lending and securitization technologies and the finance-growth nexus with particular attention to SME finance. In the last few years, he has paid particular attention to emerging bank business channels, payment systems, bank innovations and their impact on bank-customer relationships. 
In the payments and FinTech field, Santiago has been a consultant to firms such as MasterCard, Euro6000 (one of the main payment card providers in Spain), Prosegur (one of the leading international cash management companies) and several European banks. The areas of study have covered platform competition, the evolution of cash usage in Europe, the United States and China, the role of interchange fees in the payment card industry, the substitution of branches by ATM and the efficiency of electronic payments compared to other traditional payment media. 
Santiago has written over 200 articles on financial markets. He has presented his findings and discussed financial market developments at international institutions (G-20, World Bank, World Savings Banks Institute), various central banks and government bodies. He earned his BA in economics from the University of Valencia, Spain and his PhD in economics and masters in Banking and Finance from the University of Wales, Bangor, United Kingdom.