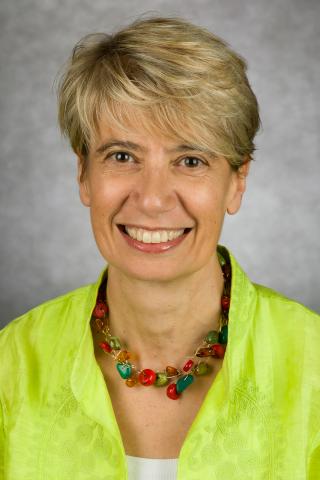 Lucia Dettori, PhD
Lucia Dettori is the interim dean in the Jarvis College of Computing & Digital Media at DePaul University in Chicago.
Lucia has taught courses in a variety of computing subjects including information assurance, cybersecurity, e-commerce technology, application development, and database technology. Lucia has done extensive research in computer science, mathematics and scientific computing. Several projects were funded by multi million dollars grants from federal agencies and private foundations including National Science Foundation, NATO, NASA, IBM, Google, and Code.org. She has an extensive publication record. She has presented her work at conferences across the globe. 
A passionate advocate for equity in computer science education, Lucia has spearheaded the CS4All project to increase computer science literacy in Chicago Public Schools and diversify the next generation of computing professionals. Recognized as a leader in the subject, she consults with universities, companies and national organizations and has presented at international conferences, National Science Foundation meeting, and the White House Office of Technology Policy's summit on Computer Science Education.
Lucia has also held visiting positions at Brown University, University of Maryland, and Southern Methodist University. She holds a PhD in Applied Mathematics from the University of Paris, France.