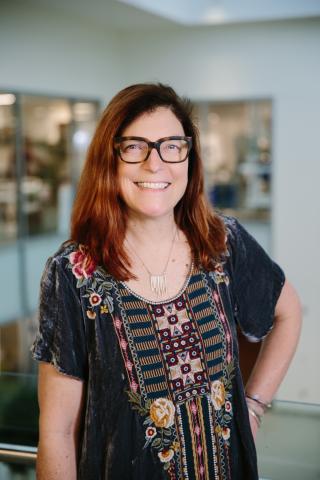 Lauren Moores, PhD
Lauren Moores is a serial startup data innovator, advisor and strategist.
Lauren has spent over 25 years creating data solutions for commercial and non-profit businesses by creating intelligence from dirty, disparate data integrated with multi-media and scaled technology.
Lauren advises entrepreneurs and start-ups regarding data and data technology through her own start-up, Moores Data. Current advisor board positions and projects include: Vector-Center and Chakra Advisors LLC. Previous clients include: I-COM Data Hackathon, Unbound Concepts, Similar Web, JumpShell, TapDog and more. Lauren is also the Chair of the Data Advisory board for the USA for UNHCR, a non-profit affiliated with the UN Refugee Agency and a Teaching Fellow for the Harvard Business Analytics Program (HBAP).
Lauren's experience centers on the use of new sources of data and data science to disrupt industry through new technology products and services.   She has built data teams from the ground up covering data acquisition, operations, architecture, product and data science in FinTech, AgTech, AdTech and more.  
Lauren's most recent adventure was VP, Data Innovation at Indigo Agriculture where she built the data foundation for a new grain commodity marketplace and created geospatial data products focused on grower insights and profitability. Prior to Indigo, she ran data analytics and data strategy at Tala, a global financial tech startup that transforms mobile behavioral and transactional data to provide financial identities to the underserved in emerging economies. Before Tala, Lauren was VP, Strategy and Analytics for Dstillery, a cross-device digital intelligence and audience platform, and Chief Science Officer for EveryScreen Media, a mobile RTB and audience technology company acquired by Dstillery. Prior to EveryScreen, Lauren managed the science, data assets and data engineering teams at WPP's Kantar Compete, building large, global, multi-sourced digital consumer research panels and consumer analytics.
Lauren is a speaker and writer on innovation through new data, technology and analytics, including prior lecturing at Brown, NYU and UCLA. She has a PhD in Economics from Brown University and holds multiple patents in audience measurement and metadata creation.