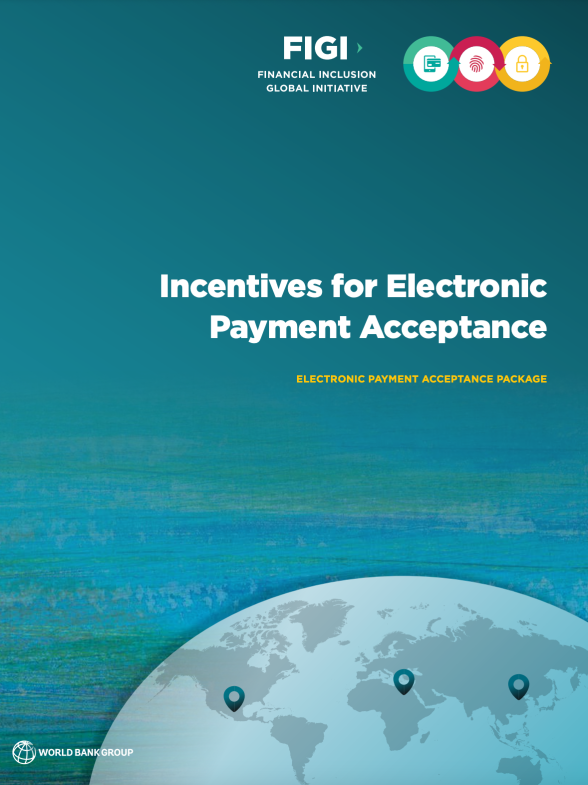 By: Oya Ardic, Jeffrey Allen, Santiago Carbo Valverde, Sujit Chakravorti, Francisco Rodriguez Fernandez
Source: The World Bank Group
Electronic payments hold benefits for a wide range of economic stakeholders. At the micro level, merchants, consumers, and governments all stand to gain through a variety of channels from increased use of electronic payments. At a more macro level, electronic payments have been linked to stronger economic growth and more efficient monetary transfers. Moreover, electronic payments have been crucial in supporting economic activity throughout the COVID-19 pandemic, as more shopping has taken place online and preferences have shifted toward reducing contact in the payment process.
Despite the benefits of electronic payments, electronic payment acceptance (EPA) has historically been sluggish in developing economies, particularly among micro, small, and medium retailers (MSMRs). For example, World Bank Group (2016) reports that USD 19 trillion out of a total of USD 34 trillion worth of payments received and made by MSMRs is made in cash. At the same time, according to the Global Findex database, around 52 percent of adults globally used digital payments in 2017. In low-income and lower middle-income countries, this figure is down to 26 and 29 percent, respectively. While this can partly be due to low levels of transaction account ownership by adults in developing countries—reported at 63 percent in comparison to high-income economies at 96 percent—account ownership by small merchants also play an important role. At the same time, an enabling environment conducive to the provision of payment services for merchants and customers is key.
The adoption of digital payments and their frequent use is thought of as a first step for broader financial inclusion for traditionally unbanked individuals and merchants. For example, electronic payments made daily at small everyday merchants can lead to habit formation by consumers and merchants, can encourage them to seek access to other relevant and suitable financial products, and can encourage the providers to serve these segments with a suite of financial products. At the same time, the adoption and frequent use of digital payments, especially for everyday needs, is considered as one prerequisite for participating in the digital economy.
The purpose of this report is to analyze the design, implementation, and efficacy of many of these incentives implemented by different types of stakeholders around the world, with the aim of improving the adoption and usage of electronic payments by small merchants. The report is part of the broader EPA Package. Together with the other components of the EPA Package, this report is intended to assist national authorities, international organizations and electronic payment ecosystem stakeholders in the design and implementation of incentives to increase EPA.
The report examines incentives in a broad sense, including traditional economic incentives that seek to change specific behaviors among targeted agents, as well as policy and infrastructure improvements that better enable EPA. Additionally, the report considers both direct incentives geared toward merchants and indirect incentives that target other payment system participants, such as consumers and PSPs. Consistent with the World Bank's financial inclusion mandate, the report focuses on MSMRs, but many of the incentives discussed herein are applicable for large retailers as well. In studying incentive implementations, the report uses a mixed method research approach involving qualitative case study analysis and quantitative machine learning analysis.